Committed. Connected. Capable.
NGU Consultants (since 1994), a marketing, management and corporate consulting company, which provides strategic counsel and growth strategies to a variety of national and global sectors.
Strategy
Tailored solutions that deliver results and achieve sustained growth.
Corporate Development
Planning and execution of strategies to meet organizational objectives.
Major Events & Media
In-depth customer insights combined with economic and operational fundamentals.
Marketing & Communications
Deliver on core strategy, delight customers and operate smarter and faster.
Public Speaking
Public, personal and moderating engagement services.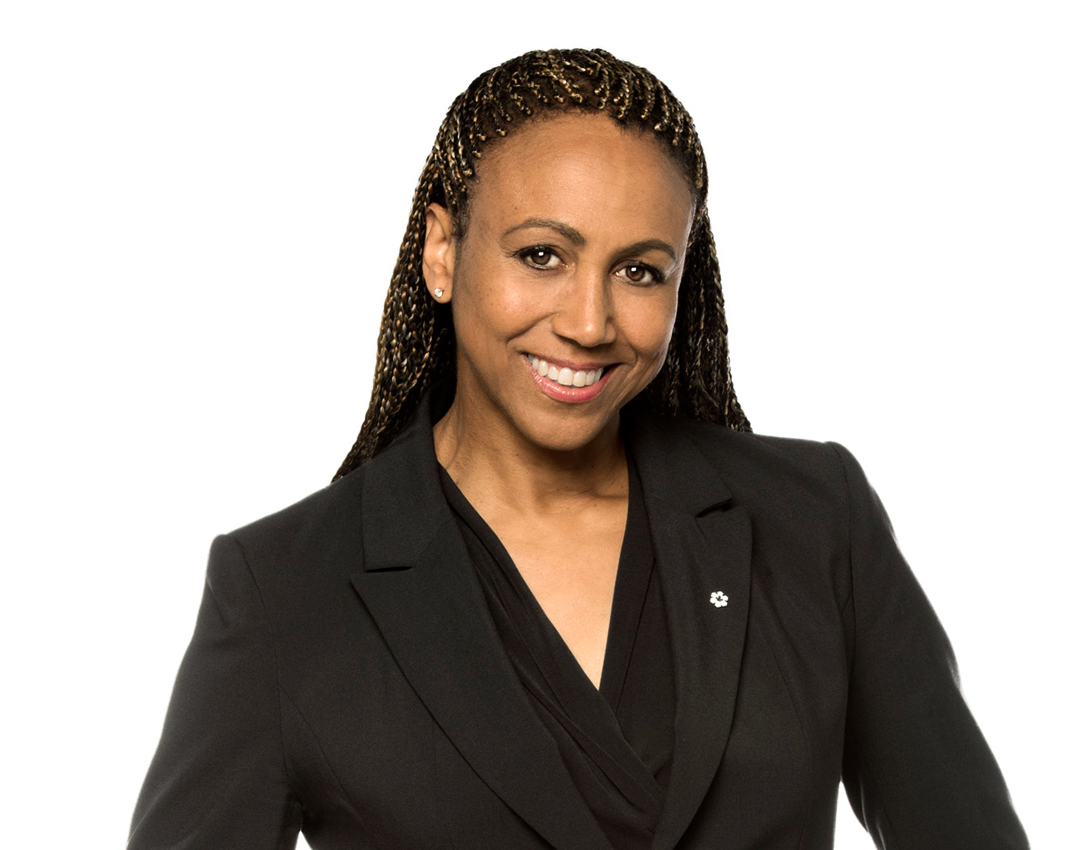 Five Time Canadian Olympian and Olympic Silver Medalist (Athletics) Charmaine Crooks is a Member of the Order of Canada (C.M), entrepreneur, corporate director, global speaker and advocate for sport and Athletes. She is also an Executive Producer and freelance television and major events host.
She is founder and President of NGU Consultants Inc (1997), a global consultancy and management firm. NGU provides strategic advisory, marketing and corporate development services to a variety of sectors including sport, media, technology, health and major events. She is corporate director on both profit and non-profit Boards, including co-founder of the 365 International Sport Foundation.
Former elected Member of the International Olympic Committee (IOC) on the IOC Athlete's Commission, IOC Press Commission, IOC Culture and Education Commission, New Media working group, IOC 2000 Reform Commission and the founding IOC Ethics Committee. As one of the founding board members of the 2010 Olympic Winter and Paralympic Winter Games (Vanoc), she was the only member to serve on the board from the initial bid phase through to the successful end of the Games.
She is currently on the Canadian Olympic Committee Foundation, Canadian Soccer Association executive board and the Organising Committee for FIFA Competitions. Recently, she became Vice-President of the Global Esports Federation and is founder of the Canadian Esports Federation.
Inducted into the BC Sports Hall of Fame, Canadian Athletics Hall of Fame and the University of Texas El Paso Sports Hall of Fame, where she attended on an Athletic scholarship. Charmaine has received national and international awards and recognitions for leadership in sport and business. These include the IOC Women in Sport Trophy – and in 2018 the Women's Executive Network Top 100 Women of Power and the Top 100 Accomplished Black Women Award.
Sor over 20 years, Charmaine has worked extensively as a freelance TV presenter having hosted several national programs. She has worked as an analyst and/or producer for several sports and variety programming on CBC, Eurosport, Fox Sport and TSN. These include co-host of the national CBC series Cycle and In the Company of Women – as well as The Champions Zone, No Laughing Matter and the award winning World Athletics Gala Awards for 14 years from Monaco.
Contact Us.
Send us a message and we will get back to you soon.